Cognitive Behavioural Therapy
Cognitive behavioural therapy (CBT) is a talking therapy that can help you to improve your mental health by changing the way you think and behave.
I am passionate
about CBT
and how it enables me to give my clients a new perspective on life or on some aspects of it, that they may have struggled with, empowering them to pursue their goals.
Let me help you to
help yourself
I help clients with all sorts of issues related to the main areas of their personal, relationship, professional and student lives.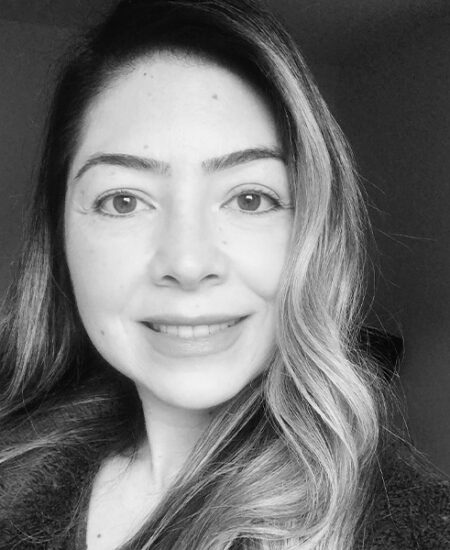 CBT THERAPIST
Hello, I'm Fernanda
Hello, you are very welcome here. My name is Fernanda and I am a Psychotherapist who has been working online since the first lockdown, which has proven to be very efficient and convenient for both therapist and client.
Cognitive Behavioural Therapist (CBT)
Rational Emotive Behavioural Therapy (REBT)
Get Help Here
You can contact me, ( phone/e-mail), so we can make an introductory appointment to explore how CBT can help you. I offer a free, no obligation ten-minute call.
Articles
Here I share thoughts, studies and scientific articles that will build your day to day.
Is ok if you feel better having a routine, but accept that it is healthy to take a break and rest as well.
Live in the present. Life doesn't have to be fantastic every day in order to be good. It is about the simple…
Filling up your mind with beautiful things can be a very beneficial mental health exercise.
Testimonials
See what my patients say about our trajectory at CBT

Fernanda has patience in abundance; she never rushed me and was never judgmental. She has given me the tools to become my own therapist thus leading to living a much happier life, something I had lost over the last few years. I have gained a better understanding of my emotions and how to handle them, and life, on a daily basis.
After most sessions, I would feel so much better about myself. With encouragement from Fernanda, I learned to value myself and others in a more positive light. I have a much more positive attitude and have gained motivation.
We have one life. We have to live it and be grateful for each day we have. Fernanda has helped me to start living my life again. I will be eternally grateful for her support, guidance and kindness".
" I warmed to Fernanda very quickly when I first met her. First impressions count! I felt comfortable and found Fernanda to have a calm and friendly manner. This was incredibly important to me as it made it that little bit easier having to go into detail about my problems. I never felt silly for pouring my heart out and crying. Although our relationship was purely professional, it often felt like I was talking to a friend.

The therapy has changed my life in a way I could never have expected. I feel so much more in control of my life with the new perspective I have. I understand now that it is normal to experience negative emotions, but it is the nature of these emotions that is important – healthy vs unhealthy. I am able to identify healthy and unhealthy emotions not only in myself, but also those around me.
The therapy has really improved my quality of life, because I am applying it every day, thinking about situations and my beliefs critically. My mood is so much better as a result, and my anxiety has diminished. It is a skill for life that I wish everyone had – my only regret is that I didn't have this therapy sooner.
Thank you so much for all your help and support on this journey. I really enjoyed the sessions with you and the reading you recommended. It was really easy to talk with you – I always felt comfortable and listened to in our sessions. I will be recommending you if anyone I know would like similar support"!
" Thank you very much for working with me over the weeks, Fernanda.
I do believe I have made significant progress whilst working with you in the target area which we established, and I think that you helped me a lot in being able to recognise and acknowledge this progress too, for which I am very grateful. In the weeks since our last appointment, I have been able to independently implement some of the techniques which we used together, such as the zig-zag disputation and the visualised scenarios, which have supported me in continuing to work on my target of working towards university assessments.
I am truly appreciative of all the time, support and help which you delivered so kindly. I am certain that its impact will continue to make a real and positive difference to me.
With many thanks and all the very best wishes".
" I would like to thank you very much for the therapy sessions you have provided over the past few months. I am particularly grateful for the genuine care and concern which you displayed towards me – it really helped to encourage and motivate me. Your patience and your understanding manner were equally valuable in making me feel comfortable when talking to you. Thank you also for the additional resources which you sent me, such as the personal journal, which I have found beneficial to use in between our sessions to practise and reinforce the belief systems we have discussed.
I really enjoyed working with Fernanda these last months. She is very kind, patient and she was always able to communicate CBT concepts and tecniques in a clear and accessible way. This was my first time doing CBT therapy, so I wasn't sure what to expect. It all became clearer after some sessions and also thanks to the book Fernanda recommended me to read. I found it very different to other therapeutic approaches.
I believe that I have learned many useful coping strategies during the 15 sessions that I had with Fernanda. I also understand myself better as well as the unhealthy beliefs that I have carried for a long time. I am now working on them and I feel myself having more healthy beliefs than unhealthy ones. I can see that my mood has improved as well as the outlook I have on my life. Now, I know what to do when I start to feel anxious and I can easily stop myself from spiraling into anxiety.
Fernanda gave me many useful tips and techniques that I will keep using now that our sessions have ended. I feel positive about what the future will bring and better equipped to handle whatever life will bring".
"
I liked that the 10 weeks were structured but still flexible so that we could go off on 'tangents' and talk about whatever I wanted that week. I struggled a bit with some of the exercises but now recognise that it is not easy, and that it takes practice.
I felt like I could express this to you and be honest. I have learnt a lot about myself and coping mechanisms for the future. The experienced has challenged the way I think, and taught me to be more rational and flexible in my beliefs. Thank you so much for your time and patience".
" I have enjoyed our time together over the last 10 sessions. At the start of the sessions I felt very apprehensive about attending therapy and the stigma that surrounds it, feeling as if I wasn't 'bad or depressed enough', feeling guilty, comparing myself to others etc. You made me feel very at ease and that therapy can be anything you want it to be.
Hi Fernanda,
I found therapy with you very beneficial.
You're a very kind, intuitive therapist. Always remembering what I had said. 
I learned a lot. I felt you listened and understood me, and helped me understand myself better.
I'm very grateful for how you helped me and not judging me, I will use all the tools as life sends me different things to work through.
Many thanks